The MMA Hour: Episode 461 (w/ Valentina Shevchenko, Colby Covington, Kevin Lee)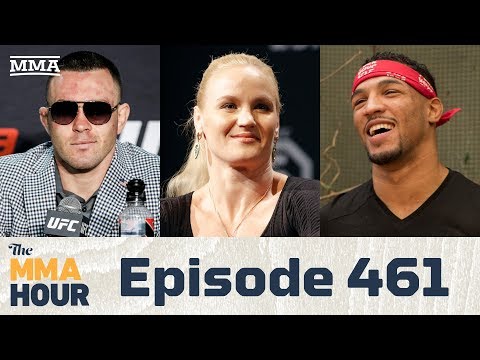 |
1:00– Program open.
3:45– Monday Morning Analyst: We damage down the techniques and also methods that Max Holloway made use of to defeat Brian Ortega.
36:00– A Round of Tweets.
42:00– Kevin Lee reviews his forthcoming rematch with Al Iaquinta on the extremely last UFC on FOX show this weekend break.
1:00:56– Colby Covington discusses the state of the welterweight division, a possible fight with champ Tyron Woodley, Ben Askren authorizing with the UFC, and more.
1:24:14– The Weigh-In: Max Holloway is the closest thing we have to a modern, risk-taking GSP.
1:32:20– Valentina Shevchenko discusses her gain Joanna Jędrzejczyk at UFC 231, catching the flyweight title, what's next and a lot more.
1:45:42– Sound Off.
Make certain to always call the hotline at 1-844-866-2468.
Subscribe: http://goo.gl/dYpsgH
Look into our complete video directory: http://goo.gl/u8VvLi
Visit our playlists: http://goo.gl/eFhsvM
Like MMAF on Facebook: http://goo.gl/uhdg7Z
Follow on Twitter: http://goo.gl/nOATUI
Check out More: http://www.mmafighting.com
Sign up for the podcast: http://applepodcasts.com/mmahour
MMA Fighting is your home for unique interviews, live shows, as well as a lot more for among the globe's fastest-growing sports. Obtain most current news and also more right here: http://www.mmafighting.com